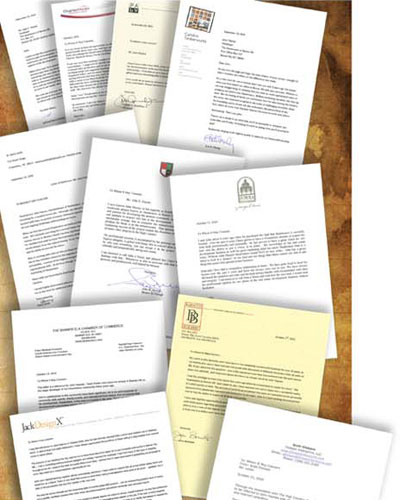 The following endorsements from those who have known and worked with John Haynes of Retreat Realty and its predecessor, Trinity Advisors, Ltd. are an indication as to his professionalism and dedication to serving his clients.
We feel very fortunate to have met you as your professionalism and attention to detail exceeded our expectations. This was a very challenging acquisition and the unsurpassed time and effort you put into this transaction was a major factor in closing the deal. You are in a class by yourself and we would highly recommend you to others.
– Kenneth Hartle
Hawk Run Development of Asheville, Inc.
John's passion transcends his business vision, or more precisely is rooted in his love for his family, the mountains of western North Carolina and his fellow man. In the five years I have known him, there was never a time when he made me feel less than a friend….truly a gem of a client in the business world. He is wise, witty and personable and knows the heck out of real estate and what matters to be successful in it. I would recommend him to anyone wanting to be successful investing in and/or developing real estate properties.
– Jack Ketrow
Owner, JackDesignX
It is my honor to have an opportunity to offer my humble letter of reference for John Haynes. From our very first dealings I realized John was capable and dependable, and he began exceeding my expectations. His thorough approach as a (marketing) client had never happened before and hasn't happened since. I give my highest recommendation to John Haynes for any endeavor he chooses to pursue.
– Bill Barbour
Account Executive, Charter Media
I want to take this opportunity to thank you for the outstanding vision and leadership that you have brought to The Headwaters. As a property owner I could not be more pleased with the community you have developed here and the level of professionalism that is evident in all aspects of the development.
– Jeff and Mary Ramsey
property owners at The Headwaters at Banner Elk
I have had the privilege to work with John Haynes during the past seven years. It has been truly great working with someone that has a gift for seeing and knowing how a subdivision should be laid out and developed. In my experience with John Haynes, everyone who has ever worked with him admires his talents and cherishes his friendship. Any company could consider itself fortunate to have him on their staff.
– Alan Allbert, PLS
President AnA Surveying, P.C.
You recently handled the sale of Amherst Park for us and I just wanted to let you know that we were pleased with all components of the sale. Your marketing package was very professional which led to several timely offers and a quick closing. If we plan to sell other similar properties, you will be the first call we make. Thanks for a job well done.
– Bob R. Stafford
Stafford Land Company, Inc.
I have been in the residential construction business for over 20 years. In that time I have met and interacted with thousands of different characters from all walks of life. If you asked me the question "Who is the one person you have encountered over the past twenty years you admired and respected above all others?", my answer would be John Haynes. He is truly a one in a million and I have been blessed to meet such an individual.
– John Barnette
Owner, Barnette Builders, LLC
Without in any way exaggerating, its amazing that you took an under-appreciated piece of property and built it into the Headwaters at Banner Elk. Brilliant marketing, certainly the best up here. The feeling of family and community that I've seen among the owners, the vision, the continued progress in the midst of challenging economic times, the friendship you've shown me, the enthusiasim, the stewardship of the land…..that's all come from the John Haynes I've come to know and admire.
– Eric Morely
Owner, Carolina Timberworks, LLC
I would like to take this opportunity to thank you so very much for your time and effort in putting together the sale of my two properties. In my 35 years of experience in buying and selling real estate, I have never had anyone do a more professional job than you. I truly feel that if it wasn't for your professionalism and perseverance we probably would never have gotten to the settlement table.
– Richard A. Harper
Overlook Properties, LP